Berkeley Custom Micron Kite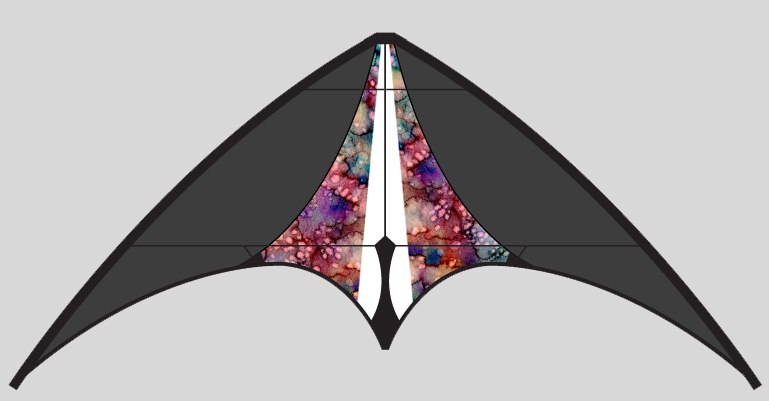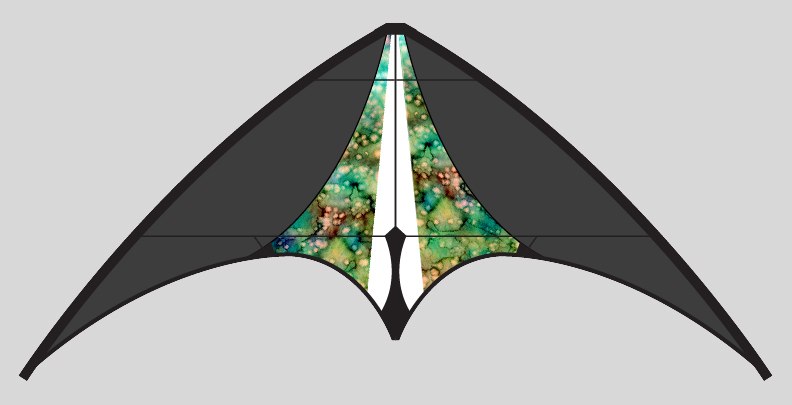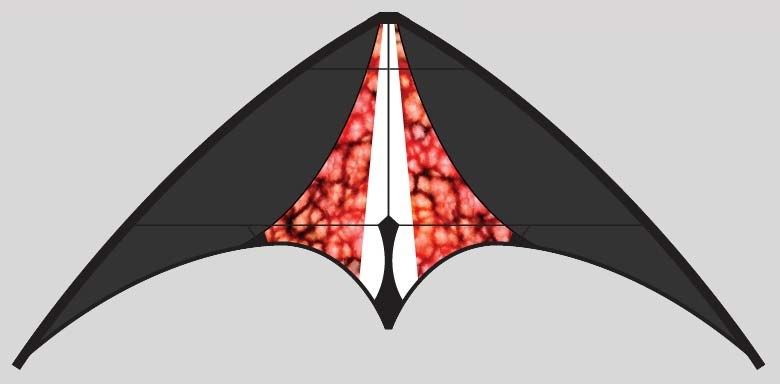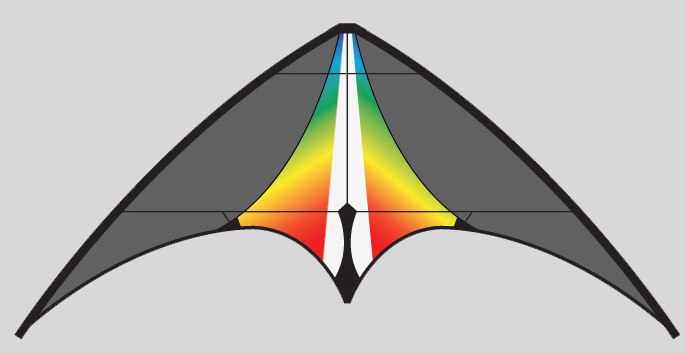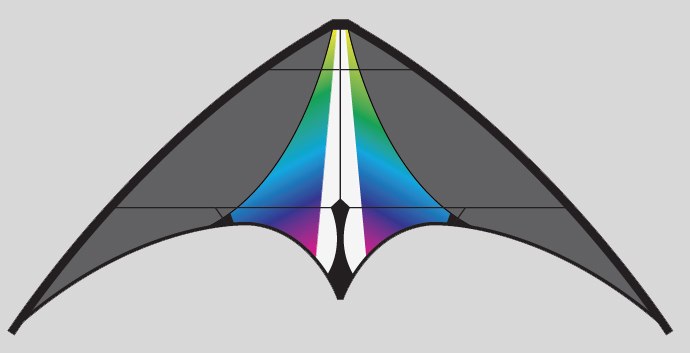 His teeth are bright in a silly grin. His head swivels endlessly, chasing his darting eyeballs. His arms are still but if you watch his fingertips, they're twitching. He's the pilot of our world-famous Micron, the smallest, fastest little sport kite this side of the Milky Way. He's got a lot of flying hours in his logbook before he masters this little rocketship. "Like a bumblebee on amphetamines!" one pilot wrote. Rookies need not apply. Unbreakable Micro-Carbon frame, complete with line, winder, finger straps and matching tail.
• Blindingly fast with fingertip response in stronger winds - beginners need a tail!
• Unbreakable MicroCarbon frame
• 5 - 25 mph wind range
• Matching 30' tail, flying lines, flight straps and line winder included
TOM'S NOTES:


For those of you who could not make it to our BKF in person we have great news... You too can get you hands on one of these beautiful limited edition Custom BKF Microns!
Each Mark and his team at Prism Designs have made a tradition of building a very limited set of Berkeley Kite Festival Custom Kites (BKF Customs). This year it seamed as though Prism might not be able to do BKF Customs for us this year but thankfully, Mark's Seattle crew pulled out all the stops to guide these kites into production and make sure they would be ready on time. When Mark and Justin suggested we do custom Microns, a kite never customized for us before, we jumped at the chance. The Micron is one our favorite and kites because of its low price and pure adrenalin packed fun. And finally a BKF Custom affordable enough for anyone looking for a very special special kite. All of the custom fabric was designed me right here in Berkeley and printed our friend Ken Konrad at Great Winds Kites in Seattle.
These really do look amazing and will make the perfect holiday gift for any kite flier in your life.
We are especially excited to share these kites with you because we are certain you will enjoy them as much as we do.
All five colors: Jade Nebula, Red Lava, and Blue Nebula and numbers four and five are Fire Fade and Ice Fade. All signed and numbered no more than 15 of a color were made.
So there you have it, our Berkeley Kite Festival 2011 Prism Customs!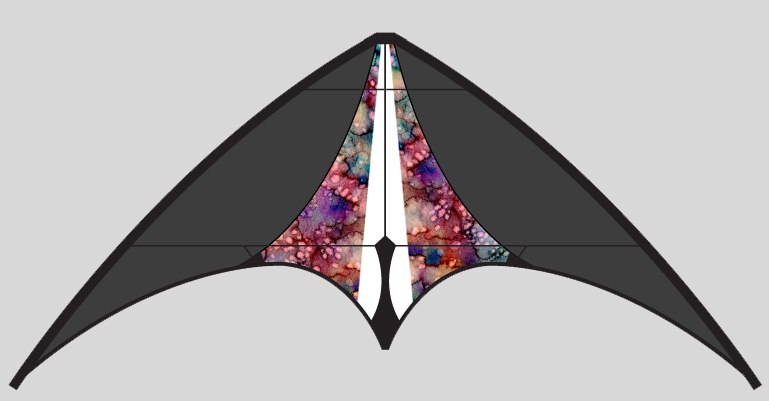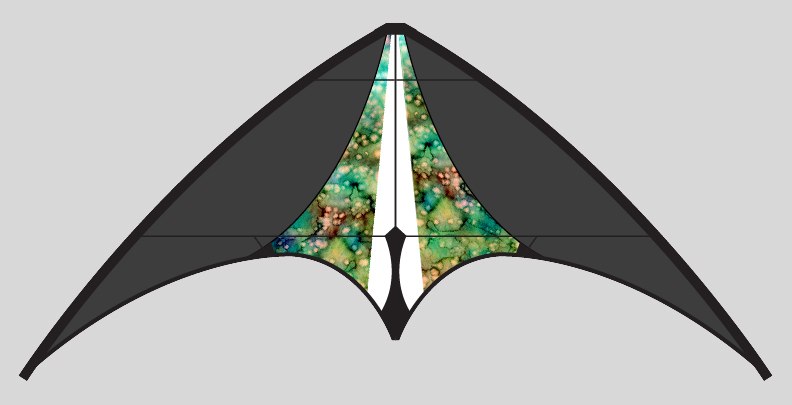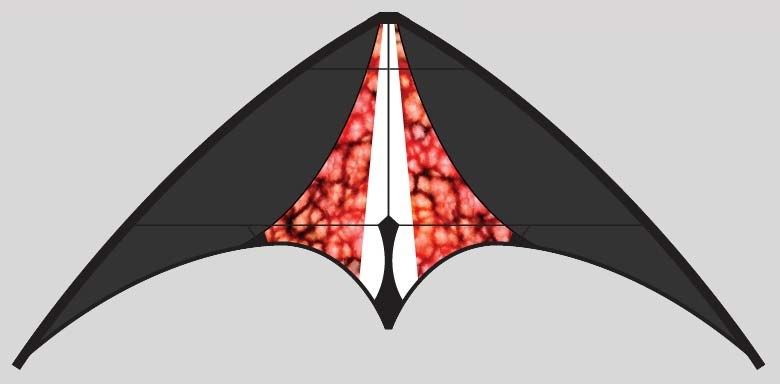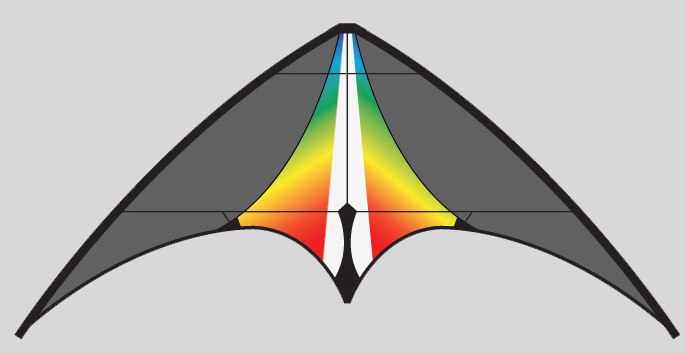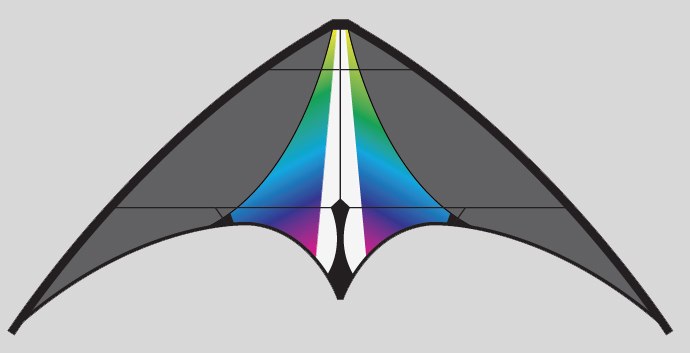 Click Here for the Micron 5-Stack Train:
Micron 5-Stack
Our Rainbow Transition Tails perfect for Microns: Trans Tails